Next Generation Rad-Safety Monitor –Model #NEXGEN-SSS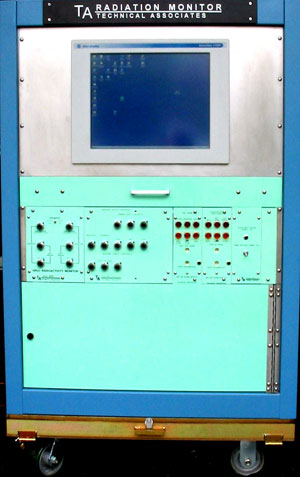 Application
The first complete alpha, beta, and gamma water monitor that detects in real-time continuously to ensure that drinking water sources are safe and secure. This one-of-a-kind system is capable of detecting at or below EPA/PAG level guidelines for alpha, beta, and gamma radiation in water and is primarily geared towards drinking water safety due to the incredible sensitivity the system displays. Incorporated into the design are alpha and beta scintillation detectors, along with a multi-channel analyzer and isotope identifier for gammas. The information is processed through a computer (accompanied by a full software suite) and displayed on a color LCD. The entire system is mounted in a wheeled, self-contained, rugged cabinet and comes ready to operate with all cabling/tubing included.
Features
Detects alpha, beta and gamma radiation
Real time, inline, and continuous
Measures at or below EPA/DHS PAG levels - Protective action guideline levels and military drinking water limits
Full Scada compatibility
For additional technical information, click here.
For more information, including pricing, please contact Continental Hydrodyne Systems.